Travel in the post-COVID-19 era: What does this mean for you?
There's no denying that the travel industry has been shaken by the repercussions of COVID-19. What we know is that, while travel has been brought to a halt, there is certainly hope for a full recovery in the near future. Will it be the same? It's highly unlikely. What is likely to change is the way we travel, the higher standards we now expect and the confidence we instil in the travel industry from all aspects; including transport, accommodation and our experiences.
What will travel look like now?
Our priorities as travellers has significantly changed. Where we were once driven by price, inclusions or destination, at this point in time, we're looking more towards safety, confidence and closeness. That is, can we can easily (and quickly) get to the destination safely and without concern. Health and safety protocols are at the top of everyone's agenda.
This time last year, the travel industry was facing one of its worst consequences of globalisation in the form of over-tourism. Where places that were once unmissable were increasingly becoming unbearable. Take Venice for example: here tourists were as much of a threat to the city as the rising water surrounding it.
In 2020, we've gone back to basics - whilst still benefiting the advances in modern technology. Where previously we would have gone to a travel agent in person, now we feel confident in booking online experiences. Especially with the improved digitisation of online travel agents. Sure, we are confident, but we are also savvier travellers and we are demanding more flexible cancellation and refund policies from these agents.
Exploriada offers free cancellation on most tours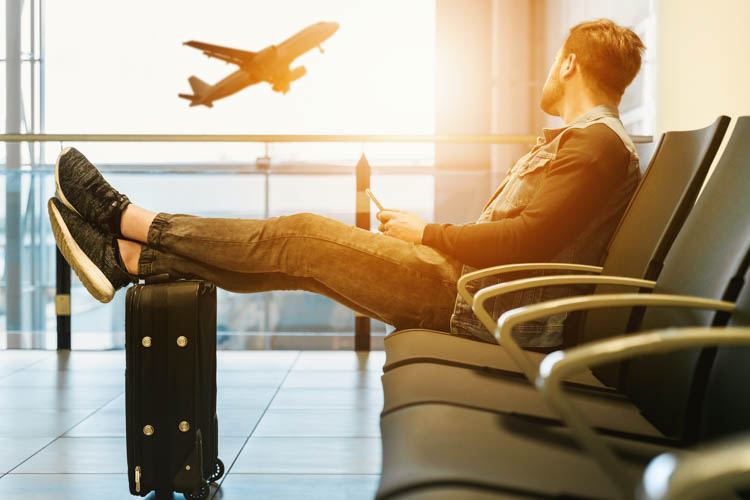 Transport
For the foreseeable future, in Europe alone data shows that domestic and intra-European travel will be at the forefront of the re-emerging travel scene.
We can predict this by observing current road traffic statistics - which are higher than they were a year ago. This shows that we are more inclined to drive somewhere nearby for the weekend, rather than taking a week-long holiday. Train travel is slowly building too but the aviation industry is suffering the most. We will likely see airlines restoring traveller sentiment by increasing their cleanliness and safety protocols. This will be achieved by taking temperature check's before departure and on arrival, increased sanitation as well as ensuring social distancing in-flight, by leaving the middle seat free.
Accommodation
In recent times we've noticed the hotel and rental industries making long term decisions to ensure travellers safety. This includes increased cleaning at high touch point areas like countertops, door handles and lift buttons. As well as seamless and contactless check-out procedures that can be done virtually. Travellers are looking towards reputable, small scale rentals that provide detailed information to their guests like: where the closest medical facilities are. In terms of dining, we can say goodbye to the buffet cart, as guest food handling has ceased entirely. Some venues may request your personal information to monitor and trace any potential contact with anyone infected by COVID-19.
The predicted trends show that travellers are seeking responsible operators who are offering sustainable experiences. Slow tourism is the most popular form of travel right now, with travellers prioritising health and wellness. There has been a shift away from the urban holiday and towards non-primary destinations like small towns in the countryside. The rural weekend getaway is currently the highest travel activity in Europe.
From what surveys are saying, two thirds of people are still planning a trip, even when they're in lock-down. This ultimately means that travel will come back; it's just going to look and feel different. It makes for a positive outlook, despite the fact that nine out of ten people are predominately concerned about safety.
Look out for "COVID-19 Safe" icon next to our travel experiences:
Experiences
Travellers are looking for dependable providers for experiences that are more fulfilling and that give back to local communities. Rather than ticking off a bucket list, we are noticing more attention is paid to a quality connection to the destination over quantity of sites visited. Local attractions will take better measures to limit physical contact and queuing where possible, as well as staggered timing for entering venues.
Are you a tour operator?
and offer clean & safe travel experiences?
Do you offer unique and sustainable experiences?
Are you well prepared for handling safety issues?
Register with us to get your tours listed for our customers.
What about sustainable tourism?
Over the last four months, businesses in travel have had the time to take a deeper look into the products and services they provide. This enabled businesses to reassess old patterns and make vital decisions on improving how they operate.
There is a building pressure on the tourism industry to be more responsible and for these new improvements to be the 'new norm'. Not just for a sustainable business, but to enhance the sustainability of the destination. Meaning that they're putting more back into the place than they're taking away.
We can see now that the convenience of travel over the last decade came at a great cost to the environment. If tourism had continued to come at an environmental cost, then there will be no environment left to visit. Sustainable decisions will inevitably lead to a sustainable destination.
What are countries doing to ensure our safety is taken into account as travellers?
At the top level, the WTTC (World Travel & Tourism Council) has initiated a 'safe travels' stamp to provide global protocols for businesses in the tourism industry. Countries that are dependent on tourism for their economy are using these guidelines and are committed to building traveller confidence. Many destinations throughout Europe and beyond are already taking these measures to ensure a safe, seamless and secure experience for travellers.
Portugal, for example has initiated a 'Clean & Safe' seal, which is used to differentiate companies that are compliant with the appropriate hygiene and cleaning requirements. (You can see an example of this on our website, with tours currently available in Portugal.) Similarly, Spain has created a 'Safe Tourism Certified' stamp with the same objectives.
Measures include things like face masks being required in public areas, providing hand sanitiser to customers, high traffic areas are regularly sanitised and temperature checks are provided where necessary. And whilst various countries have already opened their internal borders, we will see more of these measures taken as we slowly open up to where we did pre-COVID-19.
How we are helping you in making a safe decision?
At Exploriada we have a lot of nearby destinations on offer, from wherever you are. We've introduced a COVID-19 certification stamp on our website to confirm that our operators are ensuring to follow high safety standards that are being met for each traveller.
We're still here and we're still operating. We are supporting our customers that have existing bookings. And, inspiring those looking for an upcoming adventure who want the confidence that comes with a safe and memorable holiday.
by
Lexi Connors
Lexi is your ultimate wanderlust enthusiast with an incurable case of curiosity and a deep passion for action on climate change. You can read more of her work www.avaycay.com. Find her on Facebook or Instagram @avaycay.