The Ultimate Eco Tours for 2020
A new year means a new opportunity to start fresh. This is the perfect time to start that gym membership, join a book club, or plan your next trip. In 2020, it is clearer than ever that climate change is already having a massive effect on our planet. Travel is really hard on the environment, so if you're traveling this year, consider choosing an eco-tour as your next trip so you can experience nature in a new way, or do some conservation work in order to give to the planet as much as it's giving to you.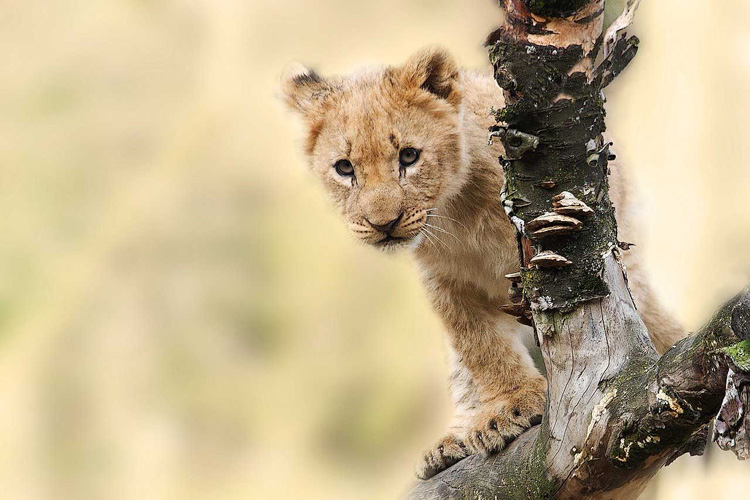 South Africa is one of the nature capitals of the world, so there is no better place to go if you're interested in learning about protecting wildlife. When traveling through South Africa, you'll find yourself surrounded by an entirely different landscape every couple of hours. The country is as varied as Iceland in terms of natural wonders, but with far less press. South Africa is also home to some of the world's most magnificent wild animals, including the famous Big Five: lions, rhinos, leopards, elephants, and buffalo.

On this wildlife and marine conservation ecotour of South Africa, you will have the opportunity to learn about wildlife tracking and monitoring, how marine and plant surveys are operated, get involved with rhino anti-poaching efforts, and so much more. The tour lasts from one to four weeks, depending on the time you have available. As far as conservation work goes, this is a short time commitment. The varied and widespread opportunities to learn that are offered during this time make this tour perfect for people who are new to conservation and are trying to learn more. On this tour, you'll be able to learn the basics of several different areas of conservation, which will help you decide what you'd like to focus on if you decide to do more conservation work in the future.

Before you leave South Africa, be sure to soak up as much of this magnificent country as you can. After the ecotour, consider trying out any of the countless highlights of South Africa, such as wine tasting in the Stellenbosch region, surf lessons in Coffee Bay, or kayaking with hippos and crocodiles at the St Lucia Estuary.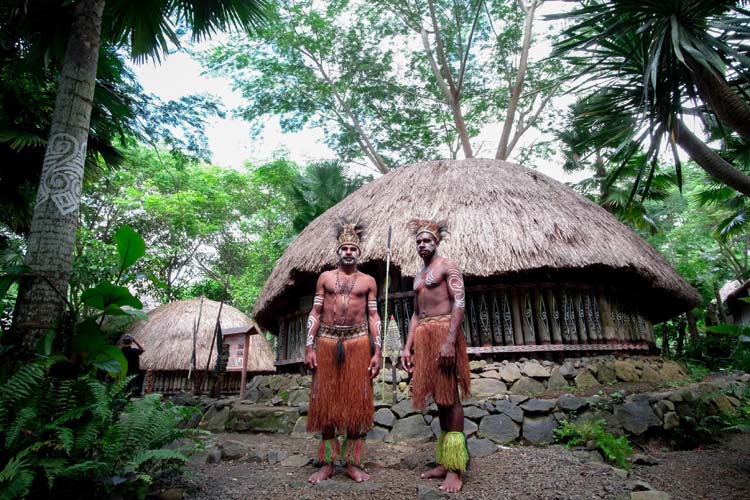 There are few better ways to get back to nature than by experiencing and learning about it from people who still live close to it. The Mentawai people are the native people of the Mentawai Islands. They are semi-nomadic hunter-gatherers who live predominantly on the coast and in the rainforests of the islands. The Mentawai live in peace with nature because they believe all things in nature have a spiritual essence.

On a 5 day ecotour to visit the Mentawai Tribe, you will have the once in a lifetime chance to learn skills such as net fishing in a river, making clothes from tree bark and poisonous arrows for hunting. You will learn the secrets of living off the land that has been passed down through the Mentawai tribe for countless generations, while also getting to learn about their culture through their traditional dances and food. This opportunity is not for the faint of heart. The accommodation won't be as luxurious as those you'll find in a resort in Bali, but the experience and the knowledge you will gain from it is unlike anything else you've been through before. It's a truly unique trip that will undoubtedly help you grow as a person.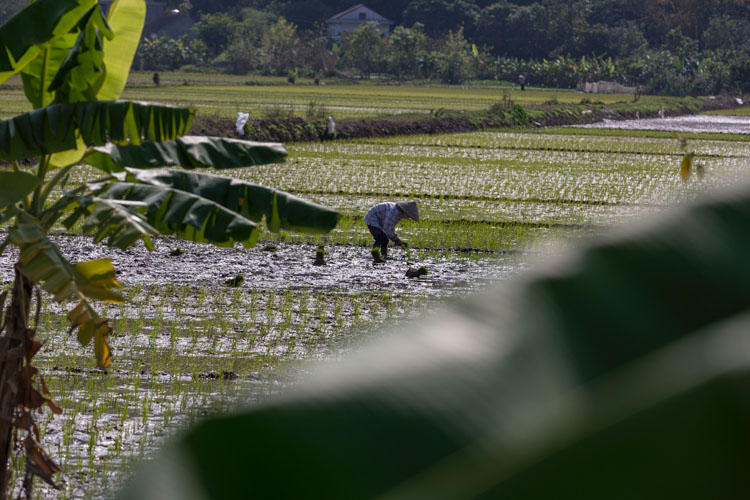 Hop on a bicycle and get off of Vietnam's heavily touristed track and into some quiet, not so frequently visited villages. The Duong Lam Village Tour will take you on an eco-friendly bicycle adventure through this ancient village on the outskirts of Hanoi. Many houses in Duong Lam date back nearly 400 years. The village is quite different from any of the cities or larger towns and villages you're likely to encounter on a trip to Vietnam. The country is a popular tourist destination, so many places here are overrun with people. Duong Lam, for now, is an exception. Bicycling through the village is a great way to experience the true Vietnam away from prying tourist eyes while being good to the environment and your body as well!

Getting off the beaten path is an easy and super fun way of being a more responsible traveler. Overcrowded destinations suffer dramatic environmental and cultural problems. When a place is receiving more visitors than it can reasonably handle, the environment suffers and ultimately dies, and prices in the area skyrocket, often making it nearly impossible for locals to continue to live there. Lessening the burden on the world's most famous places by seeking out some less popular gems is one of the best and easiest ways to help mitigate the negative effects of over-tourism. Visiting Duong Lam on your next trip to Vietnam will not only be a unique and exciting cultural experience for you, but it will be helping the planet too.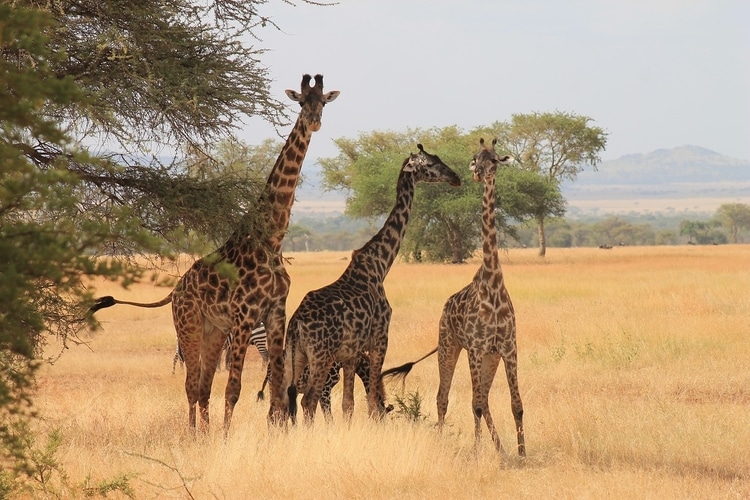 What could possibly be a more exciting thing to do in 2020 than a walking safari in Tanzania? On this 6 day big game safari, your adventure will start in the heart of Arusha National Park. This magnificent park is fairly small, which means the chances of seeing something amazing are quite large. Walking around Arusha, you're likely to spot giraffes, baboons, and buffaloes, as well as countless other surprises. Being on a walking safari gives you an up-close and personal experience with wildlife that can't be had in any other way. Feeling the hairs on the back of your neck stand up when you sense a big animal in the brush is a truly thrilling, once in a lifetime experience.

After Arusha National Park, you'll visit the beautiful Lake Manyara, the world-famous Serengeti, and finally the Ngorongoro conservation area, also known as the heart of the home of big cats in Africa. If you've ever wanted to see big cats in their natural habitat, this is the place to do it. Ngorongoro is also home to the Big Five, and offers some of the most jaw-dropping, up close, eco-friendly wildlife viewing opportunities in all of Africa. Seeing all the incredible creatures that the continent is famous for by walking game safari is one of the most responsible and earth-friendly ways to do it. Not only is walking emissions-free, but it's also significantly less likely to disturb the wildlife in the way that the presence of jeeps and other typical safari vehicles does.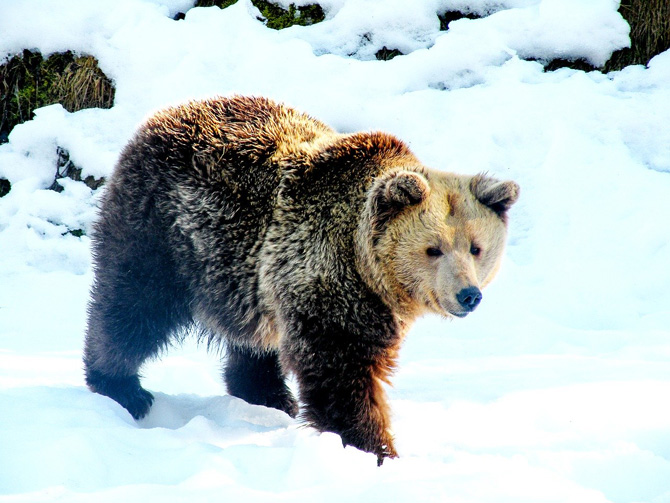 If you're a cold weather lover who still wants to experience all that magic that nature has to offer this year, consider a winter bear watching and distillery tour in Romania. This one day tour takes place close to Brasov, a great place to base yourself if you're interested in also checking out the famous Dracula's Castle while you're in the area. The day starts with a tour of a palinka distillery, to keep you warm for the bear watching to come. Palinka is a traditional fruit brandy common in Eastern Europe. It's usually made with plums, blueberries or quinces, but there are tons of types of palinka to taste.

Once you're nice and toasty, your guide will take you to a bear hide deep in the forest. The hide was designed by a wildlife photographer to give people the opportunity to see bears from a very close distance. You may even see wolves or wild boars while you wait for the bears. This is one of the best, most eco-friendly ways to see and learn about bears because it is safe for you while not intruding on the bears' lives or freedoms.
2020 offers a fresh start, and a new year to fill with exciting experiences. When booking your next trip, consider an eco-tour that will teach you something new about nature or give you the opportunity to give back to our planet and learn about conservation efforts and ways you can help save the environment. We are not separate from nature, nature is a part of who we all are. The best thing you can do for yourself and our planet this year is to get out there and experience it for yourself.
by
Dara Israel
Dara is avid scuba diver, book worm, and vegetarian foodie with a deep passion for conservation. Her favorite countries so far are Greece, Bosnia and South Africa. She loves writing about anything that encourages people to get outdoors, try something new, and live more sustainably.