Top 10 Destinations for Adventure Travel
The world is big and full of countless adventures to be had. Life is short and it's impossible to see all the things and have all the exciting experiences this planet has to offer, which makes it all the more important to make the most out of every minute. There are adventures to be had all over the world, but there are a few countries that truly stand out as the ultimate adventure destinations that should not be missed.
Costa Rica
Costa Rica is on the top of many people's travel bucket lists and with good reason. This eco friendly focused Central American country is stunningly beautiful, and offers some of the world's best jungles, volcanoes and beaches. Spend a day exploring Arenal, a massive and magnificent active volcano that usually erupts 3-5 times a day, making your odds of seeing some lava flow action quite high. Once the adrenaline is pumping, spend some time chilling out on one of the country's countless picturesque beaches, or keep your heart pumping with an exciting white water rafting trip on the Tenorio River. No matter what type of adventure you're looking to have, Costa Rica has it ready for you.
Galapagos Islands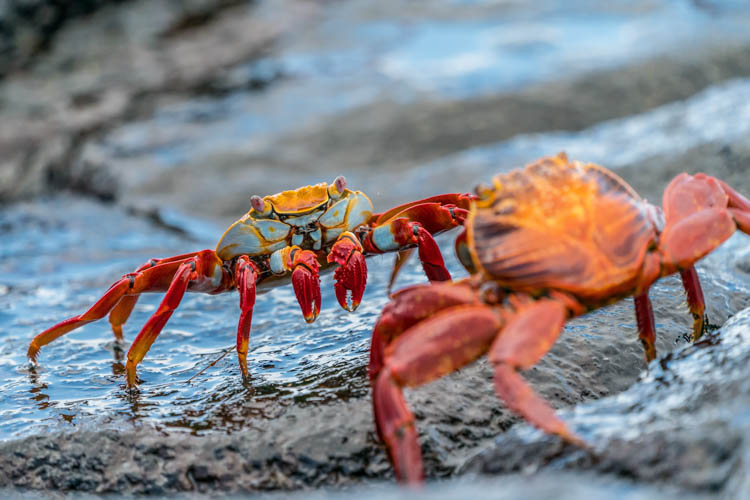 If you're a nature lover, you already know that there's no better place in the world for once in a lifetime nature experiences than the Galapagos Islands. The dramatic isolation of this string of islands has caused countless plant and animal species to evolve here that don't exist anywhere else in the world, making it the ultimate wildlife viewing destination. Exploring the Galapagos is an amazing experience for anyone, but especially avid photographers, as the opportunities to photograph wildlife here are unparalleled anywhere else in the world. Whether you're dying to see playful penguins, chilled out giant tortoises, colourful flamingos, or something entirely new, touring the Galapagos islands is guaranteed to be an adventure you won't be able to stop talking about.
Kenya
Kenya is an exciting, up and coming destination that is off the beaten path and therefore the perfect place to start a new travel adventure. Besides being home to massive stretches of beautiful savannah, the awe-inspiring Great Rift Valley, and a rich and diverse culture, Kenya is one of the best places in Africa to see the big five: elephants, rhinos, lions, leopards, and African buffalo. Seeing even one of these animals is an experience guaranteed to take your breath away, and seeing all five while on safari in Kenya is the adventure of a lifetime that you will never forget.
Rwanda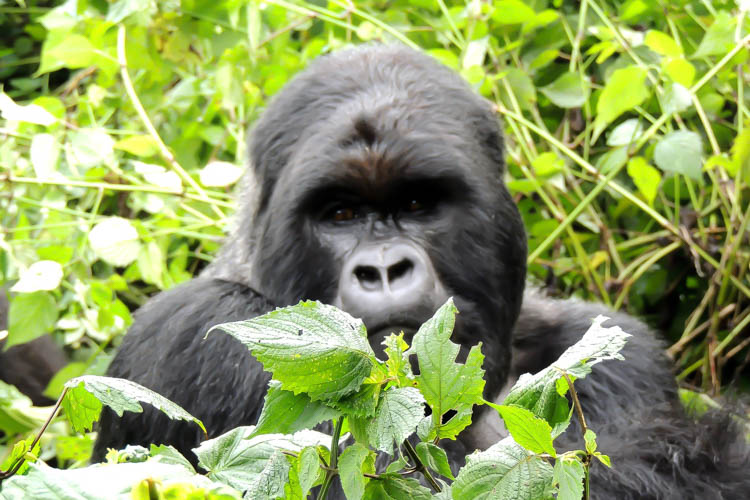 Rwanda is one of the smallest countries on the mainland of Africa, but it packs a punch. Nature lovers will be completely spoiled for choice when travelling in this country. What Rwanda lacks in size, it makes up for in intensity and opportunity. Grab a cup of world famous Rwandan coffee and set out to explore the magnificent national parks, learn about the country's varied history, and without a doubt save time to go gorilla trekking through the jungle. There is no Rwandan experience more jaw dropping or more worthwhile than running into these massive, beautiful creatures in their natural habitat.
Romania
If an affordable European vacation is what you're after, don't look any further than Romania. Most people know the country as the birthplace of Dracula, but it is so much more than just an epic place to explore creepy folklore. This Eastern European nation is one of the best places in the world to explore ice castles. What better way is there to enjoy winter than to spend a night in a world famous Ice Hotel after wandering around the winter wonderland that is the Romanian Alps? If you're hoping to see wildlife, Romania has you covered there too. The country is home to the largest brown bear population in Europe, making it the perfect place to go bear watching. Beware, these bears are not as cuddly as they look, but an experienced guide will be able to keep you perfectly safe while also answering any questions you have about these super cool animals.
Indonesia
Made up of over seventeen thousand islands, Indonesia is the largest island nation in the world, and with lots of space brings lots of exciting adventures to be had. If you're ready to let out the little mermaid in you, you're in luck. Indonesia is best experienced from the water, and offers some of the world's best snorkelling, no matter which island you're on. If you prefer to keep your feet affixed to land, Indonesia still has plenty of exciting opportunities for you. Because it is spread across so many islands, the country is full of rich, varied cultures. Get to know what life is like for locals from different areas by spending some time visiting indigenous tribes. It's a great way to get out of your comfort zone, and get to know some people you may not otherwise meet.
Morocco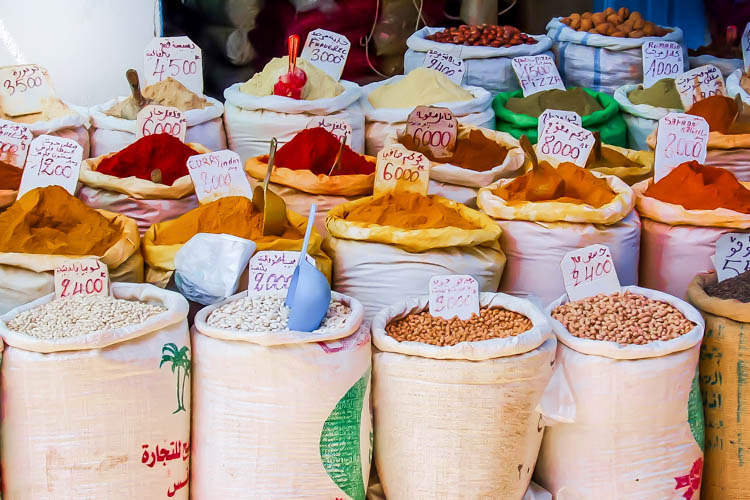 Morocco is one of Africa's most well loved travel destinations, and it's not hard to understand why. Bustling cities, delicious food, spontaneous and beautiful nature, what more do you need? If you're a mountain lover, a trip to the Atlas Mountains will absolutely take your breath away. The scenery on the journey to the mountains from Marrakech is unlike anything you can find anywhere else in the world. As always, the journey here is just as important as the destination. There are lots of opportunities to visit small villages and spend some quality time with camels along the way. If you're more of a culture enthusiast or history buff, Morocco has these things in spades as well. Take some time out of your busy life to focus on your own personal wellness in traditional hammams and natural spas, while also exploring the rich diversity of Morocco's history, culture, and architecture. Whatever you choose, adventure is just around the corner anywhere you are in Morocco.
Namibia
Often overlooked by travellers in favour of its better known neighbour South Africa, Namibia is a wonderful country full of exciting opportunities. For city lovers, Swakopmund absolutely cannot be missed. This coastal city is perfectly located to be the adventure capital of the country. It's the perfect place to base yourself so explore the Skeleton Coast and Namib Desert, ideally by adrenaline pumping desert safari. The city itself is also well worth spending some time in. Swakopmund has tons of personality that sucks you right in. Most travellers wind up staying far longer than they had initially planned, it's hard not to fall in love.
Slovenia
Located close to Croatia, Slovenia has all the natural beauty but only a fraction of the prices. This mountainous wonderland is an amazing vacation destination for anyone looking for a high altitude adventure. The hiking and mountain scenery in Slovenia is otherworldly. If you're looking to cool off after an exciting wilderness adventure, the country's countless and incredible white water rafting opportunities are the perfect way to do that. Rafting on the Soca River is an experience you'll never forget. Even avid rafters won't be bored - the river offers strong currents, big waves, and even some jumps.
Nepal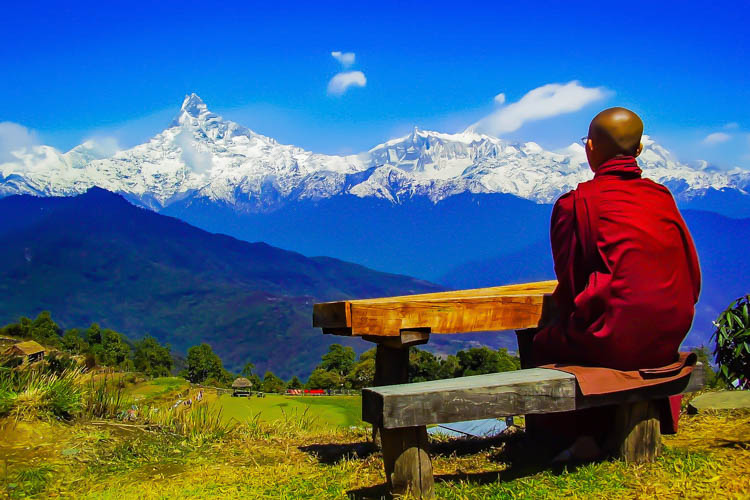 Nepal is possibly the number one dream destination for any nature lover or adventure seeker. Is there anything cooler than being able to say you saw, and maybe even hiked Mount Everest? No matter what your physical abilities or mental stamina can take, Nepal has an adventure for you. Taking a multi day trek to Annapurna Base Camp is one of the best ways to get to know Nepal. This adventure through the Himalayas is a once in a lifetime experience that will bring you up close and personal with dense tropical forests, Buddhist sanctuaries, and incredible views. If you're looking for the ultimate adventure to end all adventures, you can't skip a trek to Everest Base Camp when you're in Nepal. Hiking to Everest Base Camp is not for the faint of heart, but offers one of the best opportunities in the world for miraculous views, intense self discovery, and permanent bragging rights.
No matter what continent you choose to journey to next, there are countless adventures waiting to be had. In every city, on every mountaintop, along every coast, there is something new to explore. Life is short and there's so much to see and experience. There is no better time to book your next adventure than right now.
by
Dara Israel
Dara is avid scuba diver, book worm, and vegetarian foodie with a deep passion for conservation. Her favorite countries so far are Greece, Bosnia and South Africa. She loves writing about anything that encourages people to get outdoors, try something new, and live more sustainably.