Romania: Natural Beauty and Quirky Sights
When people think of traveling in Europe, places like London, Paris, Italy and Spain usually come to mind. The top traveled places on the continent are famous for good reason. They all have impressive landscapes, delicious food and endless things to see and do. That being said, travellers who stick to the big name destinations miss some of the greatest gems Europe has to offer. One of those often overlooked but brightly shining gems is Romania.
Romania is located in southeast Europe, with Hungary and Serbia bordering it along the west, and the Black Sea on the east. It is not currently one of the most dreamed about places in Europe, but it deserves to have a top spot. Romania is home to medieval towns, stunning hikes through mythical forests and adventurous mountains, and a unique, quirky culture to top it all off. The country offers something for everyone. Traveling in Romania offers the perfect mix of adventure, relaxation, nature and culture.
One of the highlights of my hiking tour in Romania was not a hike at all, but a very well preserved, small medieval town called Sighisoara. Located in the Transylvania region, this sleepy town has a spooky history. Sighisoara is said to be the birthplace of Vlad the Impaler, the ancient ironclad ruler of Romania who inspired the world famous Count Dracula. The city is decked out in celebration of its eerie claim to fame. If this colorful town isn't enough to fulfill all your vampire-inspired fantasies, Dracula's Castle is just a short train ride away in the city of Brasov.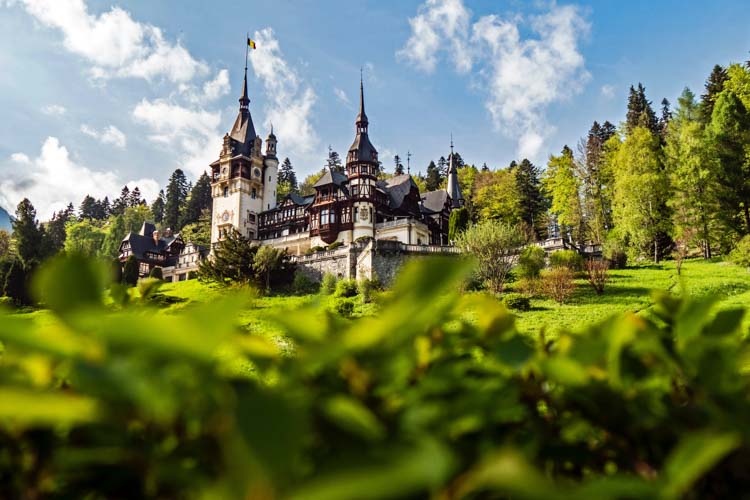 Also known as Bran's Castle, Dracula's Castle is a medieval stone fortress that claims to be one of the world's most haunted castles. While Vlad the Impaler never really lived here full time, it is believed that Bran Stoker, the author of Dracula, based the castle in the story on this magnificent fortress. There is so much myth, mystery, and intrigue to explore in this ancient place. Chasing down the legend of Dracula is definitely a highlight of any trip to Romania. 
Transylvania is likely the most well known place in Romania, but the northern part of the country deserves a lot of love as well. Cluj-Napoca, a university town with great cafes and unique fashions near the Romanian-Hungarian border, is a great place to explore and potentially base yourself to get the most out of the country's stunning natural beauty and quirky culture. Cluj offers access to both beautiful hiking trips during the day, and haunted hiking tours at night that take you into the nearby woods and tell you stories of spooky happenings based in the ancient pagan culture of the region.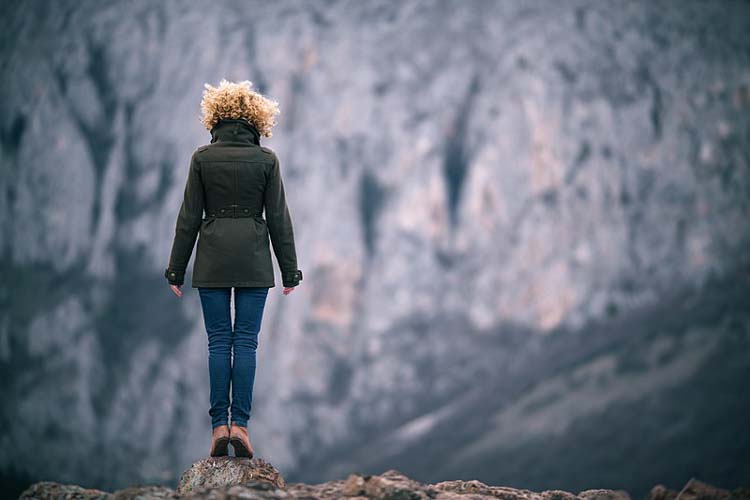 When in Cluj-Napoca, Turda Salt Mine and Turda Gorge are two absolute must-dos. Turda Salt Mine dates back to medieval times. It is no longer used for harvesting salt, but is now an amusement park 120 meters underground, complete with a ferris wheel, golf course, row boats on a subterranean lake, and more. Turda Salt Mine is a very cool place (literally! It gets quite cold down there even in the peak of summer, so be sure to bring a sweater,) and definitely one of the most unique sites anywhere in Europe. Turda Gorge is equally worth checking out but for entirely different reasons. This nature reserve is a jaw dropping day trip for any hiker or climber. The area is home to over 1,000 species of plants and 67 species of animals. There are several hiking routes to choose from that range in difficulty, but all of them can be done in a day. Turda Gorge is more accessible for newer hikers who are not ready for mega multi day hiking excursions yet, but it is also one of the most beautiful, Tolkien-esque hiking areas that Romania has to offer. 
When considering a European excursion, Romania should be at the very top of any traveller's list who's looking for a varied, fulfilling, and off the beaten track experience. The natural beauty all over the country is unparalleled by any place else, and the availability of quirky, unique attractions gives any tour of Romania a special flair. It's only a matter of time before travellers really begin to figure out how much the country has to offer, so now, while it's still quiet, is the best time to go.
by
Dara Israel
Dara is avid scuba diver, book worm, and vegetarian foodie with a deep passion for conservation. Her favorite countries so far are Greece, Bosnia and South Africa. She loves writing about anything that encourages people to get outdoors, try something new, and live more sustainably.