5 eco-experiences in Nepal
From the bustling streets of Kathmandu, across the snow-capped peaks of the Himalayas and throughout the misty jungles of Chitwan, there is something to be enjoyed in all corners of Nepal.
Nepal is most known for being an adventure travellers' destination, where you can enjoy the thrills and spills of; white water rafting, mountaineering, cycling, hiking and safari. But when we look at the history, culture and religious icons (did you know that Buddha was born in Nepal?) we can learn so much more. But things weren't always this positive, Nepalese people today share a troubled, not too distant past.
After the devastating earthquake in 2015, Nepalese people were tested beyond measure and while locals have been slowly building back, there is still much to be done to ensure rural communities and cities alike are equipped to move forward. You can help by choosing off the beaten path destinations and opting to support communities like, the below eco-experiences.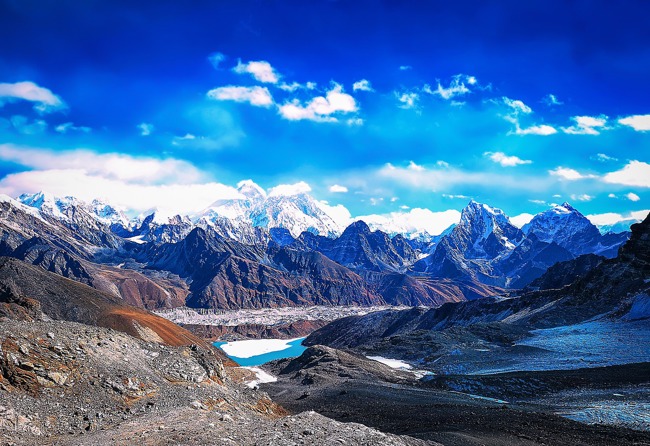 Trek the roof of the world
It's hard not to resist the call of the mountains. Hosting 8 out of 14 of the world's highest peaks, Nepal has a variety of options for all fitness levels and experience. Whether you opt to trek into the incredible Annapurna range, or tackle the popular Everest region, without a doubt you will walk through remote villages that offer superb panoramic views of the mountains. Most importantly, you will get to know the locals by staying in eco-friendly accommodation along the way.
Staying at the tea houses generally provides year-round employment and career opportunities for the Nepali people. Teahouses purchase and transport (usually by foot or hoof) fresh fruit and vegetables from nearby communities – further contributing to the local economy and ensuring you're well fuelled for the climb ahead. Not only is trekking in Nepal a memorable experience, you will equally gain an invaluable insight into the local culture via the dedicated local guides and porters accompanying your trek.
Get to know the community, but experiencing a homestay
Nepal has bountiful hotels all over the country, but for an intimate, peaceful and unique experience, a homestay will beat the luxury of a hotel any day. Homestays are available throughout the country, but for those short on time, there are an abundance on offer just a short drive from Kathmandu.
Community run homestays are a great way to generate income for marginalized families in remote communities. The homestays help to provide sustainable development, both economically and socially for the locals and offer you the chance to immerse yourself in the day-to-day lives of your host family. It's the perfect opportunity to combine sight-seeing and an unforgettable cultural experience.
Many homestays also offer guided tours, meditation, and (best of all) authentic home-cooked Nepalese food, be sure to try a Dal Baht and Momo's!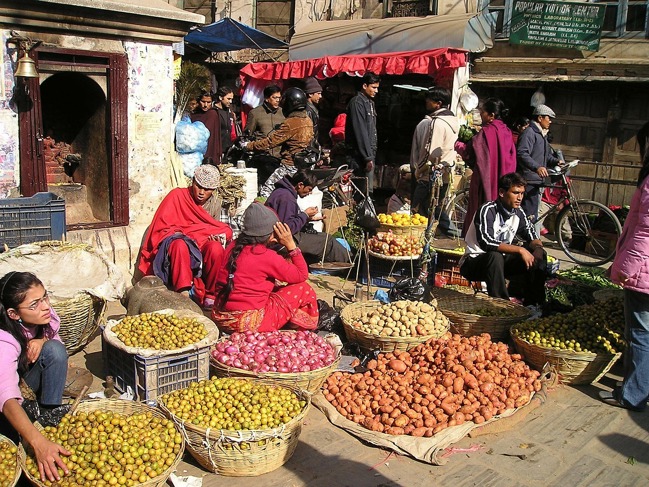 Make a spiritual pilgrimage
Nepal has everything to offer from great geography, historical legends and spiritual leaders with many stories to connect to the people, but not many are aware of the spiritual significance in Nepal. Lumbini, approximately 300km west of Kathmandu is the birth place of Buddha. Lord Buddha, was born in 623 B.C. in the famous gardens of Lumbini. Historians believe that it soon became a place of pilgrimage. Today you can visit over 25 Buddhist monasteries built by diverse countries from Vietnam to France, you can study Buddhism, meditate and visit the birthplace within the sacred Mayadevi Gardens.
Visiting the surrounding villages is almost as important as the site itself to help contribute to the community and region. It will allow you to experience and understand the lifestyles of the diverse ethnic people as you indulge in their everyday lives, culture and customs.
Experiencing a traditional Buddhist temple is something every visitor to Nepal should do, even for those who are not interested in religion, they can still recharge their souls by visiting these sites.
Rejuvenate in hot springs
Expensive day spa not your thing? Maybe you prefer to get in touch with nature? Why not rejuvenate your muscles and mind in the hot springs of the Nepalese countryside. The high mineral content of the water is what makes it all the more popular and beneficial as many believe that soaking in these springs cures paralysis, rheumatism and other diseases relating to bone, joints and skin.
Those trekking on the Annapurna trekking routes can even hit up these bubbling hot springs as they ascend or descend. Keep an eye out for 'Tatopani' (tatopani means 'hot water'), as many of these places will have natural hot springs bubbling from the ground and piped into public baths. Tatopani near the Chinese border was frequently visited by tourists until the 1980s, however, at present, it is mostly locals, so you can ensure to experience this natural wonder whilst building a connection with the local community.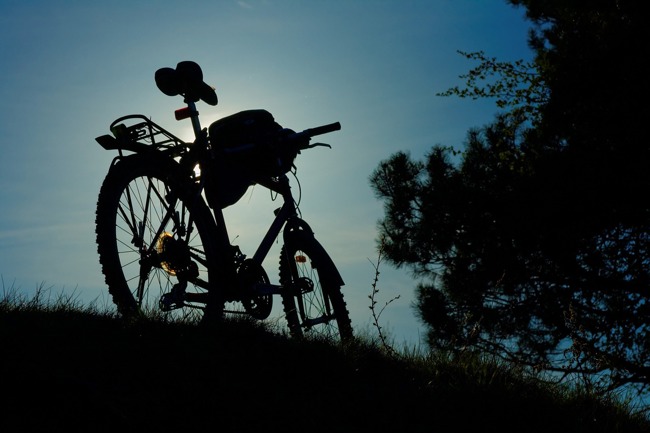 Cycle off the beaten track
Although the country is better known for its hiking trails, Nepal offers an abundance of cycling trails to get you off the beaten path, invigorating the mind, body and senses.
Cycling around the Pokhara region allows you to see a variety of native birds, with a panoramic backdrop of rolling hills and the Himalayas. Or if wildlife is more your scene, why not cycle throughout Sauraha and the neighbouring villages, just outside Chitwan National Park.
Wildlife is something to be celebrated in Nepal when they made headway in the fight against poaching and illegal wildlife trade by introducing the 'zero poaching year' back in 2011 to protect their unique single-horned rhinoceros.
Not only is cycling a great way to observe the lifestyle of this ethnic group from the southern parts of Nepal, but it's also an eco-friendly mode of transport, win-win! Rest assured, a day of cycling in the Nepali countryside will definitely give you a different perspective of this country. And as the Nepalese say: "Naturally Nepal, Once is not Enough" you are bound to come back.
by
Lexi Connors
Lexi is your ultimate wanderlust enthusiast with an incurable case of curiosity and a deep passion for action on climate change. You can read more of her work www.avaycay.com. Find her on Facebook or Instagram @avaycay.