Why eco friendly travel?
Travellers are taking a more conscious thought towards eco-friendly places, but what exactly is eco-friendly tourism?
Nowadays, powerful messages can be sent through the world via social media. For example, messages such as how certain species of animals are being pushed to extinction. These messages hit the hearts of many travellers and it can trigger action to stop or think about how tourism is affecting certain areas.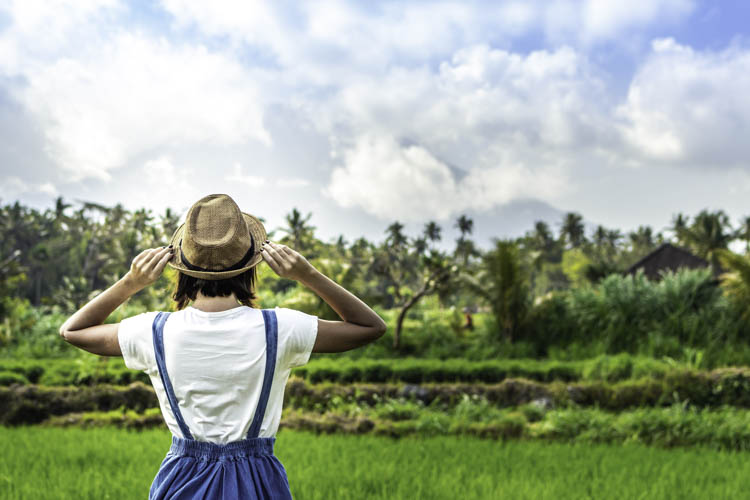 A fine example of this is the famous Maya Bay beach in Thailand. Backpackers and tourists almost completely ruined the amazing exotic destination. This caused the Thai government to take action and ban tourists from stepping foot on the beach. Which is a good thing, right? You can still visit Maya Bay, but only by boat.
Enforcing rules such as that of the Maya Bay ban, positively help the wildlife thrive again. It's a shame when beautiful travel locations are ruined by tourism. However, if we all put more of an effort into respecting communities, wildlife and the environment, we can all maintain the hard work going into eco-friendly travel.
How to travel eco-friendly
Eco-friendly travel has numerous amazing benefits for the tourism industry. Let's look at some of the outstanding examples of things to look out for:
Transportation
If you have been to Asia, you may have come across cycling tours. This is a great way to see attractions and scenery, without filling the sky with emissions. Taking part in cycling tours on your travel adventures is an awesome way to protect the environment.
Local Restaurant
This is a fine example of eco-friendly travel and one all backpackers should aspire too. Supporting local restaurants and cafes will help communities grow and provide money for the local people. It also promotes locally grown produce, as opposed to larger corporations importing goods.
Recycling
This is another way to protect the environment and one thing the world should be striving to change! Waste management is at a critical point in some areas in the world. For example, you may have heard of Boracay beach being closed due to uncontrollable amounts of rubbish, like Maya Bay. Fortunately for beach-loving travellers, this popular place is now back open. However, other areas in Asia are still struggling with high amounts of wastage on the lands. This is the reason recycling is so important and one system we all as travel lovers should care more for.
Bali: an example of eco-friendly tourism
Bali in Indonesia offers outstanding tours that you will remember forever. And yes, some of the tours in Bali are eco-friendly and this makes them even more spectacular to take part in. Also, by-no-means does this mean the tours are restricted for a certain type of traveller. Eco tourism cater to everybody, you could be climbing a mountain, riding river-rapids or feeding birds at some rice terraces. Either way, there will be an eco-friendly escape for you.
Your guide will take you on some of the most stunning places for scenery in Bali. For example, you can visit the famous Bedugul mountain lake resort, a stunning location near Lake Bratan. Here you can get a true insight into Bali culture without 1000's of tourists being by your side. You can explore the views, feed the birds and take photos of the colourful flowers all-day-long.
Another place to visit is the out-of-this-world island of Nusa Penida. A backpacker's paradise and one of the few places in Bali that doesn't receive overwhelming numbers of tourists, well not yet but the numbers are growing. Why? Because this is one of the most stunning islands in the world and a place more and more tourists want to explore the beautiful landscape and beaches such as Kelingking beach. Nusa Penida island is located off the east coast of mainland Bali. The island is still developing and things such as technology are very new to the locals of the island, but that's the way we like it - being able to live a care free - stress free life!
To summarise, as a traveller, you explore the places of the world to discover experiences and culture. Supporting eco-friendly places and tours will ensure amazing travel experiences will live on forever. And we can avoid places being closed down, like the the Maya Bay beach in Thailand.
In short, by caring about the protected areas we can make sure that the environment is conserved and in result it will contribute to both locals and travellers' well-being.
by Louis Smith