There's More to Slovenia Than Ski Slopes
As Eastern Europe grows in popularity as an exciting, opportunity-filled European adventure without the high price tag, Slovenia is making a name for itself as one of the ultimate ski destinations in the region. With varied mountains, beautiful sites, and affordable lift tickets, how can you resist? While many ski lovers are flocking to Slovenia's slopes, there are tons of other hidden gems around the country that are going nearly unnoticed. Whether you love to ski or you prefer to stay off the mountain, Slovenia has so much more to offer you than snowy slopes.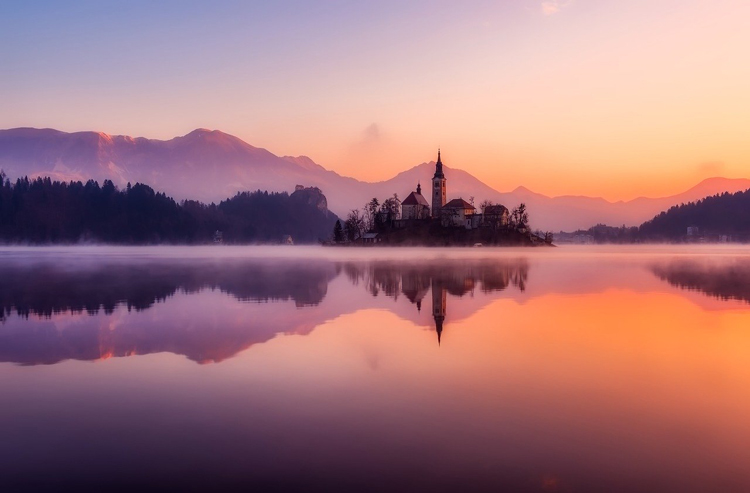 Located in the northwestern part of the country, Lake Bled is one of the most scenic locations that Slovenia has to offer. The area has an ancient castle perched upon a hillside looking down into the lake's crystal clear waters. This beautiful area is renowned for its awe-inspiring hiking trails and secluded swimming spots. No visit to Lake Bled is complete without taking the trip out to Bled Island. If you're feeling adventurous, you can rent a rowboat to take you out to this little island in the middle of the lake. If you want to stay a little drier or want a more relaxing trip, hop on a traditional pletna and simply enjoy the ride. Pletnas are large boats that can hold up to 20 people.
However, you reach Bled Island, be sure to ring the Wishing Bell while you're there. Legend has it that whoever rings the old church bell will have their wish come true. Whether you're hoping for a new car, a long healthy life, or another trip to beautiful Slovenia, the Wishing Bell will take good care of you.
When you step into Vintgar Gorge, you'll feel like you've stepped into a fairytale. Vintgar Gorge is easily one of the most magical places in Slovenia, which says a lot for a country that already feels like it should be home to countless mystical Grimm's Brothers tales. The gorge is 1.6km long and located in the magnificent Triglav National Park. The crystal clear Radovna River runs through the gorge and lights up emerald green under the right lighting conditions. Take a leisurely walk along the wooden boardwalk, and be sure to snap some photos of the stunning scenery all around you. During the walk, you'll occasionally be suspended above the sparkling river, which is both exciting and makes for some truly incredible pictures.
Postojna Cave is a 24,340 meter long cave system in southwestern Slovenia. It is the second-largest cave system in the country, but easily the most stunning. This long series of caverns is estimated to be about 2 million years old. Ride a mini-train deep into the depths of this ethereal and expansive cave system. During your journey, you'll learn all about the science and history behind the incredible stalactites and stalagmites all around you. An adventure in Postojna Cave is truly an experience unlike any other. While in the area, be sure to check out the Predjama Castle, an awe-inspiring medieval castle that has sat atop a 123 meter cliff for over 800 years. This is the largest cave castle in the world and is only a few kilometres from Postojna Cave. Don't miss this amazing opportunity to step back in time and spend a few hours living in a fairytale on your trip to Slovenia.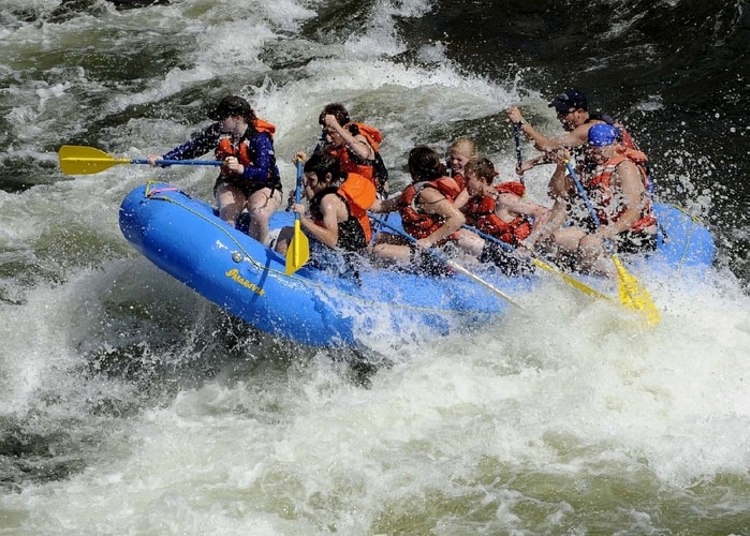 The heart of the beautiful Soca Valley is the Soca River, a 138 kilometer long river that flows through Slovenia and northern Italy. Not only is Soca Valley one of the most stunning places to visit in Slovenia, but it's also one of the most exciting. The Soca River is famous for its phenomenal white water rafting. Not for the faint of heart, this excellent adventure is sure to get your blood pumping and give you a magnificent experience you'll never forget. Rafting is the best way to see some truly off the beaten path sites in the Soca Valley that most travellers in the country won't get to see. If riding through fast white water isn't exciting enough for you, the area also offers some phenomenal cliff jumping, zip-lining, mountain biking, and paragliding opportunities.
If you're not much of an adrenaline junkie, hiking in the Soca Valley is a beautiful Slovenian experience that no nature lover should miss while in the area. Regardless of your fitness level, you can find trails and treks to suit your needs and desires. The hardest part is choosing which cascading waterfall to visit, and which refreshing gorge to swim in.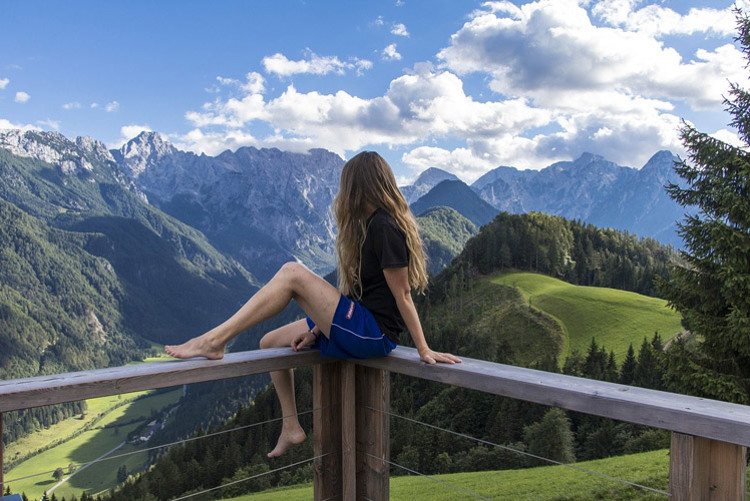 Slovenia is one of the most underrated travel destinations in Europe. Although it's deservedly renowned for its ski slopes, the country has so much more to offer. The capital city of Ljubljana has all the fun and excitement of better known European capitals, and the small towns are rich with history and charm. Whether you're looking for some less snowy adrenaline-filled adventures, relaxing days experiencing nature and history, or just a good time in an affordable place with friendly people and rich culture, Slovenia is the place for you.
by
Dara Israel
Dara is avid scuba diver, book worm, and vegetarian foodie with a deep passion for conservation. Her favorite countries so far are Greece, Bosnia and South Africa. She loves writing about anything that encourages people to get outdoors, try something new, and live more sustainably.