Australia's Unique Wildlife and Vibrant Cities
Located at the bottom of the world, Australia is hiding some incredible travel gems, both natural and human-made. There is no other country in the world that can boast such a diverse array of wildlife as well as world famous, vibrant cities. A trip to Australia is a trip that will give you the best of both the natural world and modern life. Traveling this stunning country is an adventure not to be missed.
Unique Wildlife
An impressive 80% of Australia's wildlife is endemic to the country. Perhaps the best known animal that is native to Australia is the cute and cuddly koala. Koalas are consistently mistaken as bears, but they are actually marsupials, like kangaroos, which are another endemic species to Australia. Marsupials are animals that carry their young in pouches.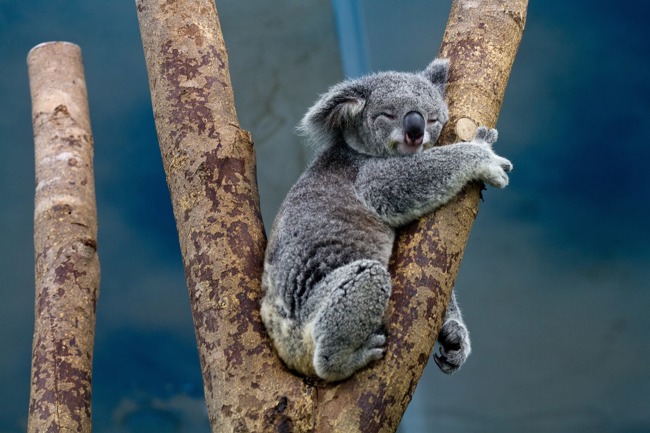 When planning a trip to Australia, many travellers dream of cuddling a koala, an understandable desire when looking at those big eyes and fluffy ears. However, koalas are wild animals and being touched and held by humans leaves them distressed and sad. Because of the dangers these kinds of interactions have for the koalas, it is now illegal to hold them in most of Australia. This doesn't mean you can't achieve your dreams of seeing these super cool animals on your trip though.
There are many NGOs around the country that offer the opportunity to see koalas in their native habitat without disturbing them. The Koala Hospital in Port Macquarie is one great example of conservation and tourism working together. The koalas in the Koala Hospital have usually found their way there due to bacterial infections or road traffic accidents, and are being treated and rehabilitated to go back to the wild. You can't touch or hold the koalas here, but you will get to see them in all their koala glory, and learn tons of facts about these cool creatures from the knowledgeable tour guides. Entrance to the Koala Hospital is free but donations are greatly appreciated. All money goes to supporting the sick and injured koalas, so anything you can give is money well spent.
If you'd like to get to know kangaroos, Australia's other most-loved animal, check out The Kangaroo Sanctuary. The Sanctuary rescues orphaned baby kangaroos, nurses them back to health, and then returns them to their natural habitats. Like the Koala Hospital, all profits at The Sanctuary go towards protecting kangaroos.
Koalas and kangaroos tend to get all the love when it comes to Australian wildlife, but the country has so many other fascinating and lesser known animals and plants. One of the coolest creatures that calls Australia home is the cassowary, an enormous, flightless bird with a very colorful neck and a big bump on its head. Cassowaries are shy and can be hard to spot, but that makes finding these massive birds all the more exciting. Cassowaries are essential to the ecosystems they live in, because many plant seeds in the region won't germinate until they pass through the digestive tract of a cassowary.
When planning a trip to see Australia's unique and eccentric wildlife, be sure to seek out ethical opportunities to see as many animals as possible, including quirky echidnas, alien-like thorny devil dragons, chunky wombats, and so much more.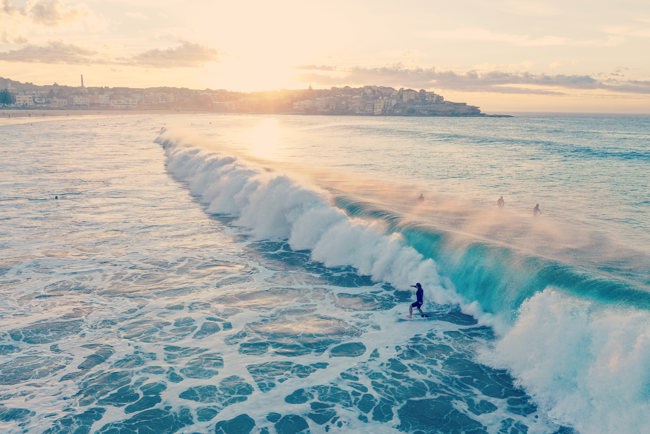 Vibrant Cities
Although Australia's wildlife is top notch, its cities are also world renowned and well deserving of exploration. 90% of Australians live on the coast, which means the majority of the country has put their best efforts into building some incredible coastal cities. Melbourne, Perth and Sydney are all iconic cities with a perfect balance of buzzing centers and beautiful beach life. Melbourne is known as the bar capital of Australia and is the best place to catch live music of all kinds. Perth is the least popular of the three cities, but this means it's brimming with gems that have yet to be discovered by tons of tourists. Sydney is the largest city in Australia, and easily the most exciting.
Sydney has something for everyone. This upbeat, cosmopolitan city is surrounded by stunning beaches, awe-inspiring world heritage sites, and decadent wine regions. Sydney has so much to offer, you'll find yourself coming back again and again. Visiting the iconic sites such as the Sydney Opera House is an absolute must-do. There's nothing more exciting than seeing a world famous place jump out of the photographs you've seen online and become reality before your very eyes. Be sure to budget in some time to explore the less touristy areas of Sydney like the Eastern Suburbs, where you can munch on some vegemite and get to know cute and quirky parts of the city where only the locals hang out. Getting off the beaten path is always the best way to get to know what life is really like for the people who live there. If you're looking to get your nature-fix, Sydney has you covered there too.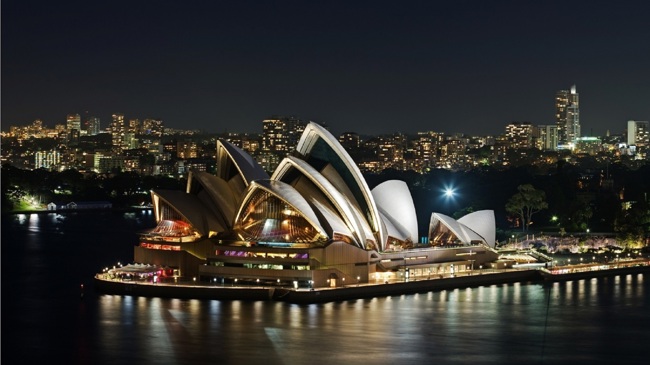 The Royal Botanic Gardens is the perfect place to take a relaxing stroll through some magnificent gardens, learn about aboriginal culture, enhance your plant knowledge, or all of the above! Of course, no visit to this phenomenal coastal city would be complete without spending some time on its world famous beaches. Bondi Beach and Marley Beach are the most well known, but there are so many beaches around the city it's well worth slipping on your flip flops and doing a bit of exploring.
Australia is a well loved travel destination and for good reason. No other country in the world can offer the same level of exciting and unique wildlife experiences, as well as boisterous and bustling city life. Once you get to this small island nation, you'll be itching to cancel your flight home. Australia has so much to see and do, you'll never want to leave.
by
Dara Israel
Dara is avid scuba diver, book worm, and vegetarian foodie with a deep passion for conservation. Her favorite countries so far are Greece, Bosnia and South Africa. She loves writing about anything that encourages people to get outdoors, try something new, and live more sustainably.