World-Class Wildlife Experiences
World Wildlife Day is a day dedicated to celebrating all the amazing animals and plants that live with us on this beautiful earth. One significant way that you can support a happier, healthier planet on your travels is to give your tourism dollars to exciting wildlife experiences. If we can show governments around the world just how much money they stand to make from protecting their environments, it can have a huge impact. World-class wildlife experiences aren't just good for the planet, they make for truly exciting, once in a lifetime stories for you too.

In a world throttled by scary climate change facts and headlines, it can be hard to know how to even begin to be a responsible, sustainable traveller. Around the world, ecosystems that are home to countless animals and plants are being destroyed in the name of big industries such as rubber, sugar cane, and more. These products can provide a lot of money to a country's economy in the short term, but the environmental costs are staggering. Travellers from all over the globe would and do pay a lot of money to experience untouched nature, for the hope of seeing some of the world's most magnificent animals unbothered and in their homes. It has been projected that the amount of money a country stands to make from wildlife tourism in the long term is significantly higher than the potential profit from the products they are destroying natural lands to make.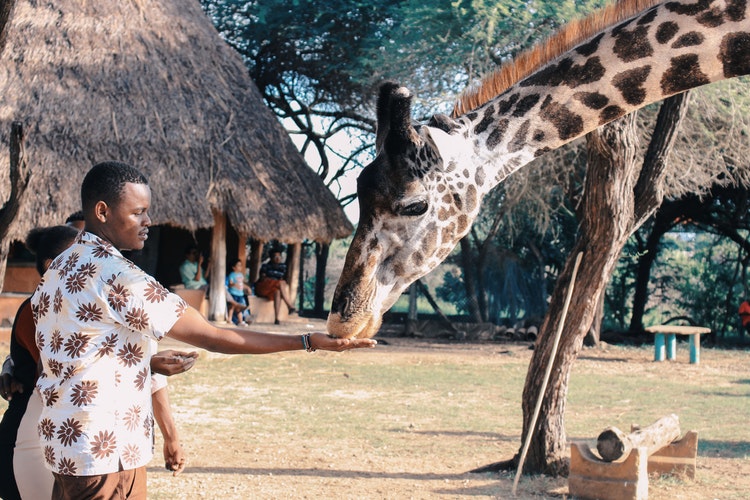 Serengeti Wildebeest Migration and Big Five
Travel to the wild wonderland of Tanzania and get up close and personal (ok, not too up close) with some of the most magnificent wildlife that the continent of Africa has to offer. The Serengeti is world famous and should not be missed by anyone seeking an exciting African safari experience. If you're travelling between May and November, you may luck out and catch the great wildebeest and zebra migration - a jaw-dropping natural phenomenon for even the biggest Lion King fan. While on safari in Tanzania, you can also expect to see tons of big cats, including lions and cheetahs, both in the famous Serengeti, but also in some other magical Tanzanian sites such as Lake Manyara and Ngorongoro.
Galapagos Island
If you're seeking out a life-changing wildlife experience, there is no place better than the Galapagos. Famous for being the place where Charles Darwin figured out his society altering ideas on evolution, the Galapagos remains a natural haven, that is in need of protection now as much as ever. On a trip to this scientifically historic place, you'll have the opportunity to see playful sea lions, quirky penguins, giant tortoises, unique blue-footed boobies, and an amazing undersea world, and so much more.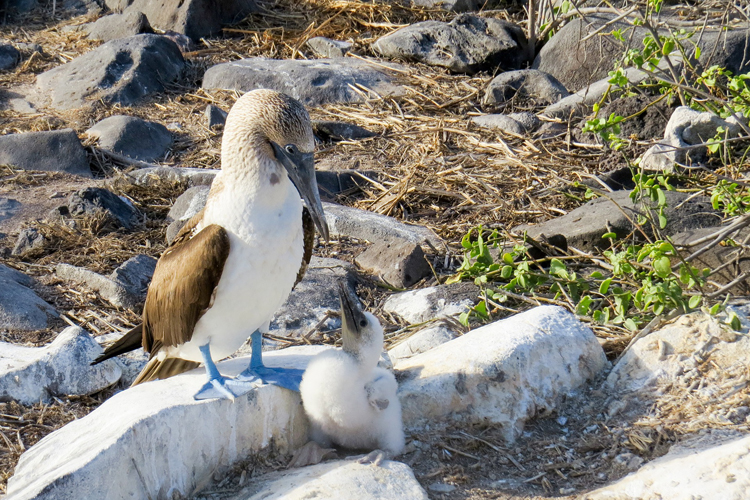 Gorilla Trekking in Uganda
Experience the magic of Bwindi Impenetrable Forest National Park while seeking out the 350 gentle gorillas that live in its trees with the help of a knowledgeable local guide. This UNESCO Natural World Heritage site is biologically and botanically rich. The only thing more exciting than suddenly seeing a gorilla through an opening in the trees is knowing that by choosing to spend your valuable time and money to go see the gorillas in an ethical way, you are showing the local and national government how important it is to protect these incredible creatures and their homes.
Monarch Butterflies Migration in Mexico
One of the most beautiful natural experiences in the world is the monarch butterfly migration. These butterflies make a long and tireless journey through Canada and the United States to reach Mexico to escape the cold, arduous winters of the north. Check out the Piedra Herrada Monarch Butterfly Sanctuary to see and learn about these black and yellow beauties. This world-famous monarch reserve offers excellent hiking opportunities. Who doesn't want to hike surrounded by butterflies while escaping the winter?

Mexico is an extremely naturally diverse country. After taking to the skies with the butterflies, get under the sea and get to know the country's amazing whale sharks. Whale sharks are not whales and they are not sharks. They are actually the largest fish in the world. These giant fish may look intimidating, but they are gentle giants. When seeking out an opportunity to see them in person, be sure to choose a company that offers ethical tours. Be wary of any tour operator that chums the water in order to attract the whale sharks - this practice leaves the animals too reliant on humans, which can cause them to have trouble hunting on their own, and can make them easy targets for fishing boats.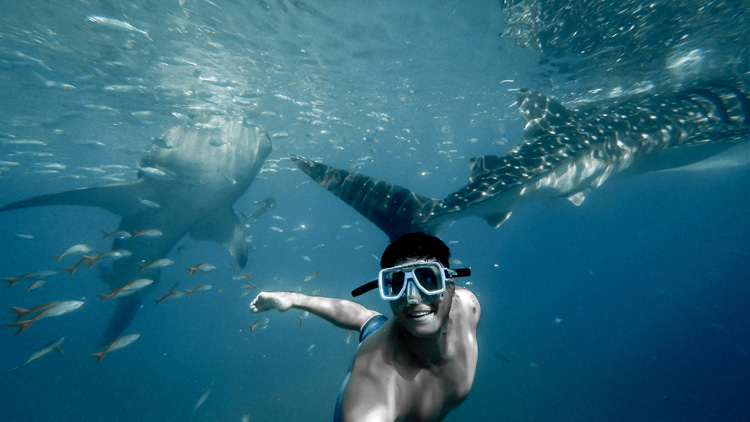 Orangutans in Borneo
Borneo is a natural wonderland most famous for the beautiful orangutans that swing through the trees there. Borneo is a place that is being heavily hit by the demands of industry, so protecting the orangutans and their jungle homes is of utmost importance. Check out the Orangutan Rehabilitation Centre in Sepilok to learn all about the conservation efforts that locals are taking to protect the small population of orangutans that are still left, both in the wild and those who have found their way into the centre's rehabilitation program.
Across the street is the Sunbear Conservation Centre, another fun and educational rehabilitation centre that gives you the opportunity to learn about the world's smallest bear and search the trees via telescope to try to see them for yourself. Whether you're visiting the conservation centres, cruising along the Kinabatangan River, or exploring Bako National Park, Borneo has no shortage of exciting wildlife experiences to be had.
Natural Beauty in Sri Lanka
Home to the largest known Asian Elephant gathering in the world, Minneriya National Park is a must-visit for any elephant lover visiting the country. This incredible park is also home to 24 species of mammals, 25 species of reptiles, 75 species of butterflies, and even 2 species of endemic monkeys. You'll easily spend hours watching the majestic elephants go about their days. It's easy to spend all day here, but Sri Lanka has so much to offer, you'll be hard-pressed to miss some of its other exciting opportunities. While you're in the area, take the challenge and climb to the top of the ancient Sigiriya Lion's Rock for some seriously breathtaking views.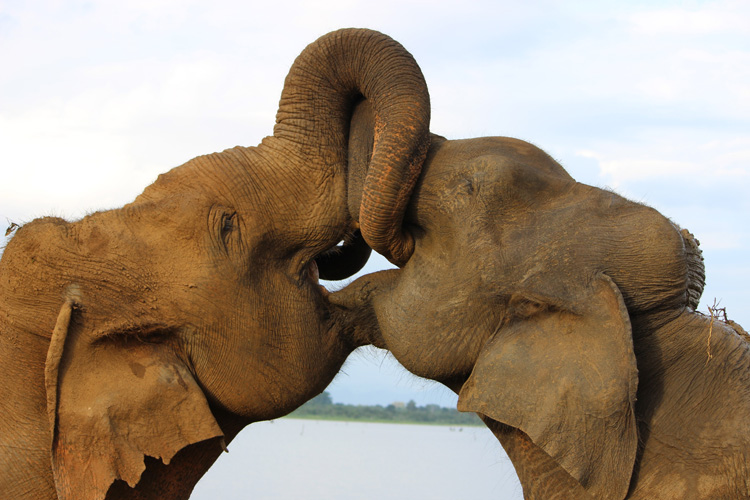 The world is so full of exciting, awe-inspiring wildlife. No matter where you want to take your next vacation, there are countless amazing natural experiences waiting for you. Supporting national parks and other organizations working to protect wildlife is one of the best things you can do for the planet on your trip. Be sure to do your research and make sure you're supporting companies and operators who are truly dedicated to protecting the animals and land in their care - not just someone trying to make a quick buck. Wildlife experiences leave even the biggest city lovers among us speechless. If you take the plunge and choose a wildlife adventure, you and the habitats you visit will thank you.
by
Dara Israel
Dara is avid scuba diver, book worm, and vegetarian foodie with a deep passion for conservation. Her favorite countries so far are Greece, Bosnia and South Africa. She loves writing about anything that encourages people to get outdoors, try something new, and live more sustainably.