Last Minute Trip Ideas for Valentine's Day
Valentine's Day is a fun and exciting holiday that is full of possibility, and it's right around the corner. If you're celebrating with someone special and want to blow them out of the water with an incredible Valentine's Day, why not show them just how much they mean to you with a surprise trip? No matter what kind of travellers you and your loved ones are, it's not too late to book your perfect, romantic getaway.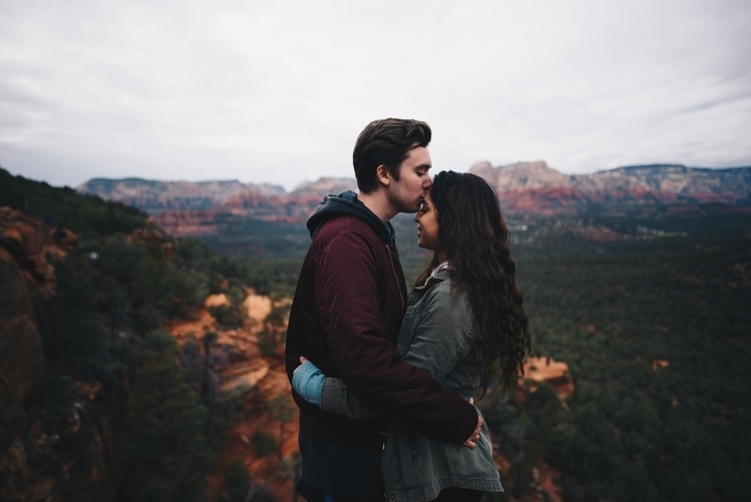 Explore culture in Athens, Greece
The beautiful city of Athens offers the best of both worlds: it's a portal to explore one of the world's most fascinating ancient civilizations as well as a bustling and exciting modern city. Athens has no shortage of incredible ancient museums and sites to make any history lover feel like they've been transported back in time. On this expansive one day tour of Athens, you'll have the opportunity to see all of the highlights, including the Temple of Olympian Zeus, Hellenic Parliament, the National Archeological Museum, and the world-renowned Acropolis. This exciting, jam-packed day will take you all around the city, ending out in Cape Sounion where you can see the well preserved Temple of Poseidon, the god of the sea. There are few better places on earth to celebrate this special day of love than the birthplace of some of the world's most renowned poets and philosophers.
Taste your way through Zagreb, Croatia
What's more romantic than wine? Drinking wine in a place as beautiful as Croatia. Over the past few years, the country has skyrocketed in fame around the world as a stunningly beautiful, long-overlooked travel destination, and this new popularity is more than deserved. Spend a dreamy day exploring this ancient and lovely city while wine tasting with your special person. Croatian cuisine has a lot of Italian elements, and their wine is no exception. The day starts off by exploring a local market, which is the perfect place to buy souvenirs, and then checking out some of Zagreb's most beautiful historical sites. Once you've gotten to know this fun, vibrant city a bit, you'll get to taste several local Croatian wines, which is the perfect way to set the mood for your adventurous couple's night out on the town.
Experience Morocco on camelback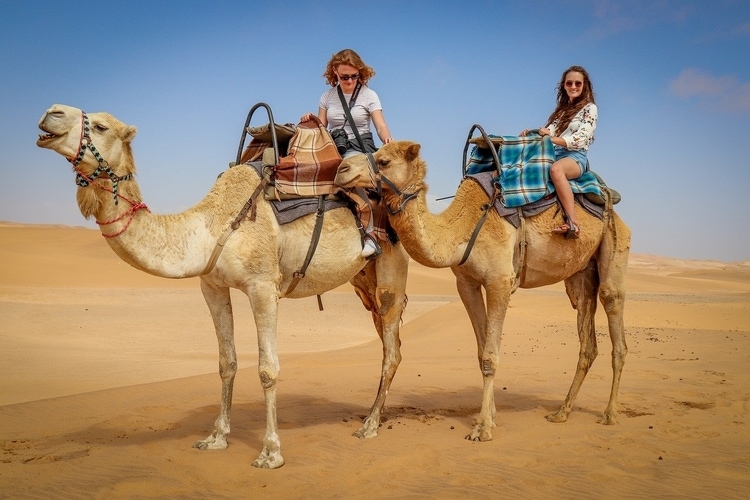 Morocco is an exciting, vibrant country with a rich history and culture. One of the hallmarks of a great relationship is a willingness to seek out new experiences together, so this Valentine's Day why not plan a Moroccan adventure? The journey from Marrakech to the awe-inspiring Atlas Mountains with a personal local guide. Drink the finest teas Morocco has to offer between visits to traditional Berber villages and markets, learn about the production of the country's famous argan oil, and take stunning photos in the miraculous desert landscapes Morocco is known for to make your friends back home jealous! Finish this most exciting holiday with a romantic camel ride along the Molay Ibrahim river. This one day tour of Morocco is Valentine's date of a lifetime.
Soar through the sky over Cappadocia
Begin the day with an unbeatable romantic experience that'll take your breath away. Soar through the sky with your loved one in a hot air balloon over one of the world's most surrealistic landscapes. Feel the wind in your hair as you watch the sunrise over the spectacular rock formations of Cappadocia, it is one of the most unique and ancient landscapes in the world. Hold your loved one tight as you float through the air over valleys, vineyards, pigeon houses hewn into the rocks and other statuesque rock formations, enjoying the best panorama of this UNESCO listed site, whilst taking a thousand photos. When you return to earth, to cap off the experience, celebrate with a glass of champagne as you let the wonder of Cappadocia wash over you. The only challenge for the rest of the day is to top this most amazing romantic experience.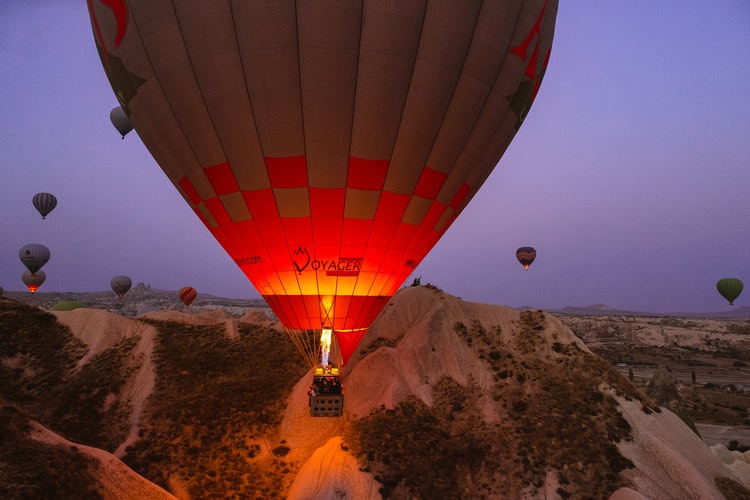 Dance the night away in Jamaica
If the holiday of love is making you want to dance with joy, Jamaica is the place to do it! The city of Kingston is the heart and soul of Caribbean music, and it's the perfect place to learn to dance Jamaican style. On this fun and funky Jamaican dance tour, you and your partner will get to choose between delving into African or Latino style dancing. By the time this class is over, you'll both be ready to hit the clubs and show off your new Valentine's Day moves.

Valentine's Day is a fun opportunity to show your person how much you care. If you're looking for an extra special way to spend the day, there's no better way to enjoy the holiday than to take off on an exciting, last-minute trip and make new memories with the person you love.
by
Dara Israel
Dara is avid scuba diver, book worm, and vegetarian foodie with a deep passion for conservation. Her favorite countries so far are Greece, Bosnia and South Africa. She loves writing about anything that encourages people to get outdoors, try something new, and live more sustainably.