2020 a year to celebrate and advocate biodiversity
This 5 June is the United Nations flagship day for promoting awareness and worldwide action to protect the environment, celebrated as World Environment Day. Each year World Environment Day focusses on a theme that is relevant to a current environmental issue. The theme for 2020 is biodiversity and is hosted by Colombia, where official celebrations will take place. World Environment Day is celebrated by over 143 countries globally, where people come together to raise awareness, show their support and take action to protect our environment.
Over the years, World Environment Day (WED) has grown to be the largest global platform for environmental public outreach and is celebrated by millions of people via major corporations, non-profit organisations, communities and governments to advocate environmental issues. Since its inception in 1974, it has grown to become a global platform for activism that is widely celebrated.
What is biodiversity?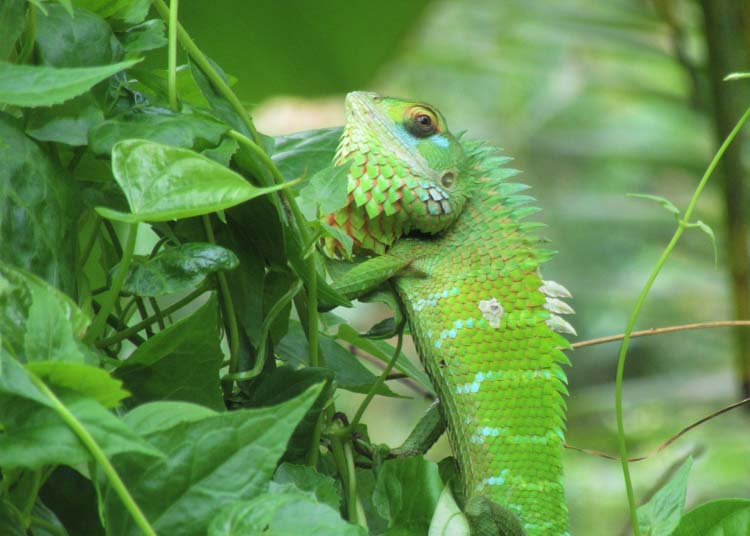 Biodiversity is the collection of living things that makes up life on Earth. It encompasses eight million species including: plants, animals, fungi as well as the ecosystems they thrive in like oceans, forests and mountains. Having a healthy biological diversity sustains human life from the air we breathe to the purification of our water and the food we eat.
If visiting a highly biodiverse country is high on your bucket list, these are the most biodiverse countries in the world, listed by continent:
America: Brazil, Colombia, Ecuador, Mexico, Peru, Venezuela and the United States.
Asia: China, Indonesia, India, Philippines and Malaysia
Africa: Madagascar, Democratic Republic of Congo and South Africa
Oceana: Australia and Papua New Guinea
These countries collectively are home to more than 70% of the planet's biodiversity and their territory is only 10% of the earth's surface.
So, why is World Environment Day so important?
The World Health Organization claims that 'many of the Earth's ecosystems are nearing critical tipping points of depletion or irreversible change, pushed by high population growth and economic development. By 2050, if current consumption and production patterns remain the same and with a rising population expected to reach 9.6 billion, we will need three planets to sustain our ways of living and consumption.'
World Environment Day (WED) urges all of us to protect our natural surroundings. This is how you can get involved:
Travel to destinations where you can reconnect with nature WED is the perfect day to go outside and enjoy your country's backyard. Visit your local National Parks, rainforests and wetlands and together we can celebrate the vital relationship between mankind and the natural world.
Raise awareness in your community We can all get involved to do this in our own communities by speaking openly about the current environmental challenges. You can help to educate the members in your community that the physical environment is fragile and indispensable, and that our collective effort is required to make a change.
Take action Climate action and raising climate awareness are two sides of the same coin, we can't have one without the other. Some activities you can do in your community might include litter collection, tree plantations, quizzes or colouring competitions for children. You can encourage your council to provide activities, speakers or lectures to the public from leading experts on the topic of your local ecosystems.
Travel responsibly When it comes down to us as individuals, we have as much responsibility as our leaders to do our best in advocating for the environment. We can think about the way we consume, how we dispose of our waste and how we travel.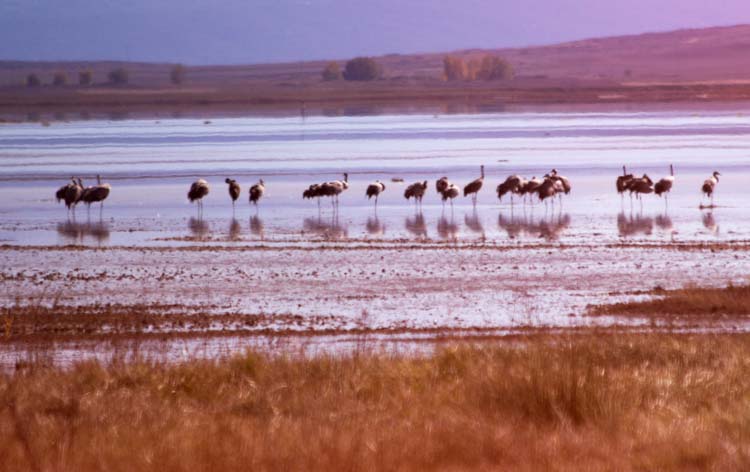 We can become more sustainable travellers by following the below principles:
Leave no trace by leaving only your footprints, picking up and keeping our rubbish until we find a responsible place to dispose of it.
Avoiding over-tourism by travelling in off peak seasons where crowds are reduced.
Supporting local businesses and opt out of 'all inclusive' travel, instead choose an agent who will source meals from small businesses in the area you're travelling in.
Trying an active escape such as long-distance walking or cycling to reduce our personal carbon footprint.
Carrying our own re-usable water bottle, carry bag and straw to reduce our consumption of single-use-plastics.
Avoiding binge-flying by choosing direct routes with minimal stopovers.
There are different objectives for all of us; whether it be businesses, farmers, manufacturers or governments, but it requires each and every one of us to unite and stand for nature.
Ready to book your next adventure? Exploriada has many eco-adventures on offer, you can find more information here.
by
Lexi Connors
Lexi is your ultimate wanderlust enthusiast with an incurable case of curiosity and a deep passion for action on climate change. You can read more of her work www.avaycay.com. Find her on Facebook or Instagram @avaycay.